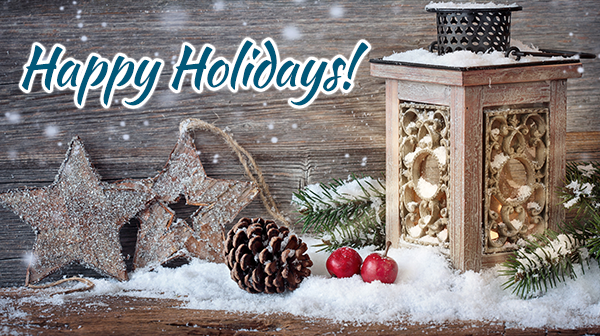 The air is brisk and filled with good tidings and holiday cheer! The hustle and bustle of shopping and celebrations with loved ones take center stage this month. 

Are you still wondering what to get your family and friends this year? Don't stress! Keep it simple! The spa has several gift card options for you to choose from.

On December 21st, the Winter Solstice is the shortest day and the longest night of the year as the Northern Hemisphere is angled the farthest away from the sun.

December 12th is the first day of Hanukkah, a Jewish holiday that celebrates the eight days that one bottle of pure olive oil lasted in the Holy Temple. 

Enjoy Christmas Day with your family, friends and loved ones.

You're going to love all the wonderful holiday specials we have for you in this month's e-zine!

Wishing you Happy Holidays and a Happy New Year from 
Original You Advanced Laser!
Look and feel your very best this season!

 
PICO Genesis™ is a 2-in-1 Aesthetic Laser Procedure
that returns balance, clearance and radiance to your skin:

 • Optimal results in as few as 2 treatments!
 • Non-invasive cosmetic procedure with minimal downtime.
 • Sessions that last 20 minutes from start to finish!
Reserve Three (3) Pico Genesis Treatments for ONLY $1,900!
(an $800 savings off individual pricing!) 
Improve your skin's appearance and overall health
with rejuvenating facials at Original You!

Reserve a Facial in the month of December for ONLY $99!
Your wish has been granted!


'Tis the season to rid yourself of those unwanted tattoos forever
with these Laser Tattoo Removal Holiday Specials!

 Receive a 10% DISCOUNT when you purchase
five (5) Tattoo Removal Treatments!

 Receive 20% OFF when you purchase
ten (10) Tattoo Removal Treatments!

SAVE $25 when you purchase one (1)
Describe Patch and a Local Anesthetic!  

Want Smooth, Silky Skin For The Holidays?

Hair removal treatments can make it happen!

Ditch your shaver forever and go Laser!

 You can have soft, hair-free skin for the holidays
and beyond with these Prepaid Laser Hair Removal Memberships!
  The Elite:

Women's Annual Membership
Get 2 months FREE when you prepay for just $2,250!

 Men's Annual Membership
Get 2 months FREE when you prepay for just $3,990!
The Trio:

Choose 3 Areas:

 • Face • Neck • Chest • Underarms • Lower arms • Upper Arms

• Bikini • Thighs • Lower Legs • Upper Back • Lower Back • Buttocks

 Women's Annual Membership
Get 2 months FREE when you prepay for ONLY $1,490!

 Men's Annual Membership
Get 2 months FREE when you prepay for ONLY $2,470! 
Eating right and maintaining a healthy weight is something that should last throughout your lifetime instead of something initiated just once a year! Don't wait until January 1st to begin planning your healthy eating resolutions - start doing (and sticking to) these seven New Year's resolutions today:

1. Write Down Your Goals

You can attain your long-term goals to lose a certain number of pounds by setting short-term goals for yourself. It's very important to establish realistic short-term goals so you can achieve different ones every few weeks. Don't completely deprive yourself of the foods you like to eat or it will backfire on you. Instead, focus on the healthy foods you will eat and allow yourself to indulge in your favorite foods in small amounts once in a while.

2. Take The Time To Do Your Research

Don't begin your New Year's resolutions without an idea of what kinds of healthy foods, recipes and diet plans you're going to embark on. Ignore any supposed quick weight-loss schemes that always seem to come out after January 1st, so you're not tempted to try them. Most of them don't work anyway and some of them can be dangerous to your health.

3. Assign Yourself An Accountability Partner

It'll be much easier to stick to your New Year's resolutions if you tell someone about them and they do it along with you. Whether it's a friend, a spouse or a family member, they can help motivate you to stay focused on your short-term goals for long term success. The best part: you can motivate each other and pick each other up if either one of you falls off the wagon! 

4. Motivate Yourself With A Mantra

At some point during your journey, you're going to have a bad day; and that's okay.  Most people do. Whenever you're feeling down about your weight or about the way you've been eating, it's very important to pick yourself up, dust yourself off and continue onward. Remember, tomorrow is a brand new day! Create a motivational mantra that you repeat to yourself anytime you're feeling discouraged; it'll help inspire you and get you back on track again.

5. Measure Your Success

There are many apps available - such as MyFitnessPal, Fooducate, Fitbit and Lose It! - that will help you keep track of your progress if you're trying to lose weight and meet your short-term goals. 

6. Purchase Things You'll Need

Buy a reusable water bottle to tote around with you if your goal is to drink 8 cups of water per day. If one of your goals is jogging in the morning or taking a power walk after dinner, buying a new pair of good quality sneakers will help you to achieve that particular goal. Now is the time for you to purchase the things that you'll need so you can follow through with your short-term goals.

7. Hire Outside Assistance

You may find that you're more likely to stick to your short-term goals with a little help from a dietician or weight loss professional, as they can assist you with staying on track with your healthy diet and exercise plan.

Make a commitment to yourself and be sure to follow these 7 suggestions so you can succeed in achieving your New Year's resolutions!
Making Your Own Eggnog Is Easy!
See you soon at Original You!
2420 Professional Court Suite 110
Las Vegas, NV 89128

Phone: 702.631.5009 | info@OriginalYouLV.com

Spa Hours
Mon, Wed, Fri | 8am - 5pm
Tue, Thurs | 8am - 7pm
Saturday | 10am - 2pm